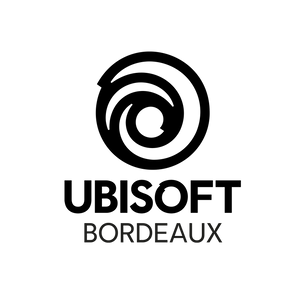 Online Programmer
UBISOFT
Ubisoft's 20,000 team members, working across more than 40 locations around the world, are bound by a common mission to enrich players' lives with original and memorable gaming experiences. Their dedication and talent has brought to life many acclaimed franchises such as Assassin's Creed, Far Cry, Watch Dogs, Just Dance, Rainbow Six, and many more to come. Ubisoft is an equal opportunity employer that believes diverse backgrounds and perspectives are key to creating worlds where both players and teams can thrive and express themselves. If you are excited about solving game-changing challenges, cutting edge technologies and pushing the boundaries of entertainment, we invite you to join our journey and help us create the unknown.

Ubisoft Bordeaux
Ubisoft Bordeaux works with passion on the biggest AAA's and aims to offer the best gaming experiences for our players. Today, our studio counts more than 320 talents from 15 different nationalities and is working on licenses such as Assassin's Creed, Rainbow Six, Beyond Good & Evil 2, but also on mobile games, as well as exciting technologies with Harbour team, our Ubisoft's online service group, the Streaming team and with La Forge which seeks to validate the value of technological innovations.

Job Description
As an Online Programmer, you will join the Bordeaux team and work with Ubisoft biggest productions. Your role will be to design and implement functionalities connecting the players and the online server/services.
Design, prototype, and implement the connectivity services that will be offered in the games while keeping high scalability, availability and security in mind
Understand the online intentions of the project and the cloud services
Ensure clear and structured programming, keeping performance, maintenance and compatibility requirements in mind
Perform load tests, suggest improvements and optimize whenever necessary
Correct bugs found by peers and the quality control team
Ensure the smooth communication with the production team
Document the work to transfer knowledge and enable users (other programmers and team members from other job families) to understand how to use the new systems and features
Qualifications
Solid experience developing online services with a modern langage (Python, Golang, C**.Net Core, JavaScript /Node.JS etc)**
Knowledge of Gitlab CI/CD
Solid understanding of REST API design methodologies
Dev ops sensibility (terraform, kubernetes, docker, ansible, ...) is a plus
Confis as code/infa as code experience is a plus
Excellent communication and good English skills
Skills and competencies show up in different forms and can be based on different experiences, that's why we strongly encourage you to apply even though you may not have all the requirements listed above.

Additional information
Process:
Phone Interview
Interview with our internal teams
Final interview with the project manager
If your application is not retained, you will receive a negative answer.
 
At Ubisoft, you can come as you are. We embrace diversity in all its forms. We're committed to fostering a work environment that is inclusive and respectful of all differences, we value diversity at our company and do not discriminate on the basis of race, ethnicity, religion, gender, sexual orientation, age or disability status. All personal informations will be treated as confidential according to the Employment Equity act.
Consultez qui a pour but de vous accompagner dans votre candidature, et découvrez nos actions pour encourager plus de diversité et d'inclusion.
Team
Développement, programmation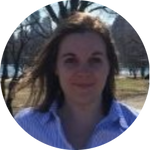 Marie Piquot
Reply within 43 minutes
Skills
About the company
Inauguré en 2017, Ubisoft Bordeaux compte aujourd'hui plus de 400 talents issus de 20 nationalités différentes. Les équipes sont aujourd'hui engagées sur les plus grands jeux AAA d'Ubisoft avec Assassin's Creed et Beyond Good & Evil 2. En complément de ces équipes, le studio développe une branche Tech, qui travaille sur tous les services onlines d'Ubisoft et de streaming avec Online Services. Enfin, le studio compte une track Innovation avec le développement d'un nouveau jeu PVP F2P, non annoncé. Le studio a aussi accueilli un pôle R&D, un lieu ouvert qui rassemble des ingénieurs d'Ubisoft et des chercheurs pour travailler ensemble sur des prototypes qui serviront l'intérêt de chacun. Les talents constituant ces équipes sont issus de nationalités, de cultures et d'univers très différents, créant ainsi la richesse du studio de Bordeaux. En 2024, Ubisoft Bordeaux traversera la Garonne pour s'installer dans l'éco-quartier de la Bastide-Niel afin d'accueillir encore de plus talents et de développer les meilleures expériences de jeux d'Ubisoft.
Read more
Benefits
This company has not entered its benefits. We invite you to consult its profile to learn more